Integrating Social and Biophysical Indicators of Nutrient Reduction Progress
Funded by the Iowa Nutrient Research Center (Grant #2019-14) for 2019-2021.
Website: Link
Project Director: Laurie Nowatzke
Principal Investigators: Lori Abendroth, J. Arbuckle, Jamie Benning, Zhengyuan Zhu
Team Members: Stephanie Bowden, Giorgi Chighladze, Suraj Upadhaya, Jiaming Qiu.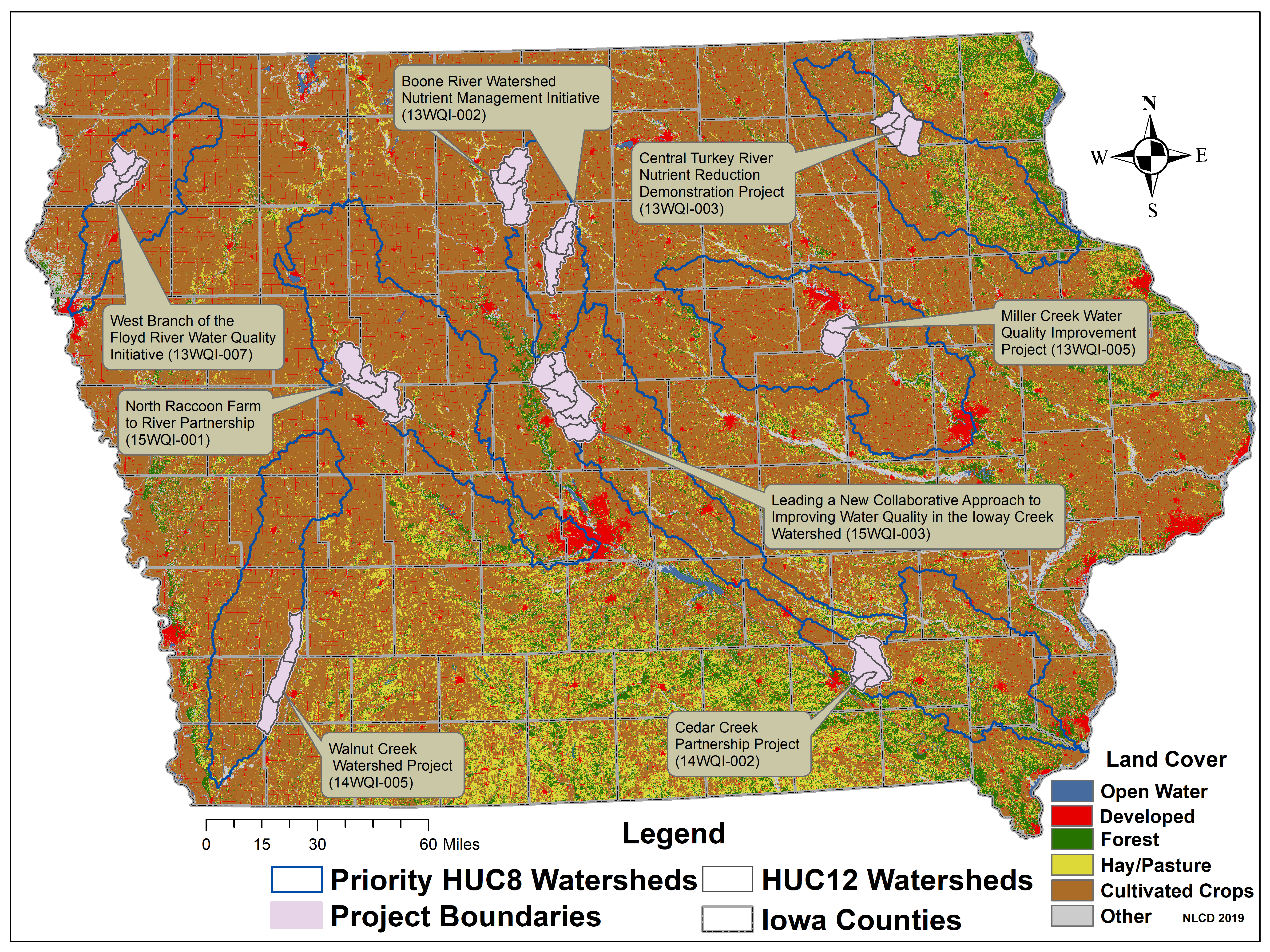 Issue
This project sought to identify the primary indicators for predicting nutrient reduction effectiveness at a watershed scale. Indicators which were examined ranged from a variety of operational categories, participation by diverse stakeholder groups, extent of outreach work among farmers and the wider community, and the extent of conservation practices in use. This research examined a subset of key watershed projects funded through the Iowa Water Quality Initiative, known as the WQI.
Objective
This study harmonized data across hydrologic unit code-12 (HUC12) watersheds. We accomplished the following:
Inventoried and compiled publicly available data sources measuring watershed project efforts and outcomes,
Inventoried and compiled relevant social (e.g. survey research) and biophysical (e.g. land use) data,
Made datasets available for analysis and external partners, and
Assessed relationships between the identified indicators and modeled nutrient reduction progress on a watershed project scale.
Access Data
Data are published at the Iowa State University Data Repository: LINK TBD
Publications
Website: Link
Refereed Journals: Will be posted when published
Contact Laurie Nowatzke with questions: USDA Midwest Climate Hub.